About Mass Moments

Mass Moments is a daily almanac of Massachusetts history, launched in 2005. Currently there are 366 stories to explore. Beyond enjoying the website, you may subscribe to receive an email of the moment of the day and become a fan of our Mass Moments facebook page enjoying daily moments on your own feed.
The site is a project of Mass Humanities, whose mission is to support programs that use history, literature, philosophy, and the other humanities disciplines to enhance and improve civic life throughout the Commonwealth.
Credits
Content
The team responsible for the content of the Mass Moments website:
Ellen K. Rothman, former Associate Director of Mass Humanities, research coordinator
Mary Babson, research historian
Jennifer Pustz, research historian
Liz Nelson, freelance history author and editor, chief consultant for Teacher Resources
Anne Rogers, Systems Manager for Mass Humanities, project manager redesign 2017
Zachary Howard, former Administrative and Program Assistant for Mass Humanities, photo researcher
Margaret Fuhrer, Margo Shea, and Caroline Wheeler, research interns
Maria Healey, sports history researcher and writer
Patricia Bruttomesso, proofreading assistant
Marjorie Gustafson, editorial assistant
Web Design
The Mass Moments website was redesigned and redeveloped by Rhyme Digital, LLC in 2017.
Audio Spots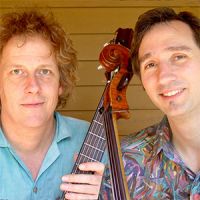 The Mass Moments spots were read by Jack Clancy, a veteran actor with 20 years experience doing voice over work. The engineer was Alan Sahatijan. The spots were recorded and mixed at Burclan Studios in Watertown, MA.
The Mass Moments theme is "All Hail to Massachusetts," written by Arthur Marsh, with arrangement and performance by Broque—Gideon Freudmann, cello, and Mark Herschler, guitar. Download and listen to the entire Mass Moments theme.